2in1 Forex Indicator Dashboard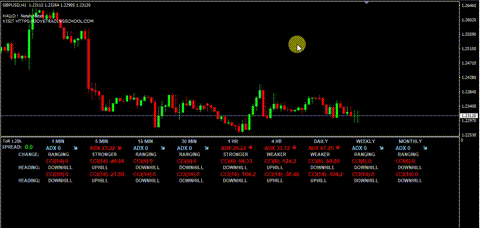 How to trade with this indicator
Trending or Ranging?
This indicator monitors CCI and ADX on multiple time frames to give you a sense of a trend and its direction.
When the market is trending - use trend following indicators, when the market is ranging use oscillators and other momentum indicators or avoid trading (according to your plan).

..
What's Your Reaction?